Contact
14205 S.E. 36th St., Ste. 350
Bellevue, WA 98006

P: (425) 747-9090
F: 425-747-1404
W: www.accessbusinessfinance.com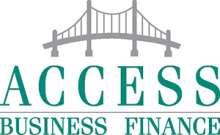 Summary
In business since 1996, Access Business Finance is an asset-based lender providing working capital for companies that cannot get conventional commercial loans. Access finances primarily small- and medium-sized businesses throughout the U.S. Partnering with more than 40 banking institutions, Access receives most of its business through referrals. Access works with companies that have monthly receivables between $50,000 to $10 million.
The company offers these financial products and services:
Factoring of accounts receivable (

Advance Rates up to 85% on Receivables)




Commercial iines of credit (

From $300,000 to $10 million)




Inventory financing (advance rates up to 50% on inventory).




Bridge real estate loans (

From $300,000 to $2 million

.

Terms of up to 2 years).




Equipment financing.




Credit analysis, mailing and collections.




Internet-based 24/7 financial account reporting.