Contact
Corporate Headquarters: 7225 Langtry Street
Houston, TX 77040

P: (800) 876-6639
F: (713)460-1369
W: www.amerisourcefunding.com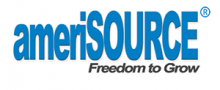 Summary
Operating from 10 offices throughout the United States, Houston-based Amerisource Funding provides small and middle-market companies with accounts receivable financing valued from $50,000 to $10 million. The company's core products include:
ABL revolvers.

Accounts receivable factoring.

Seasonal bank over-lines.




Outsourced A/R, credit and collections management.




Importer trade finance.




Export factoring.
Amerisource advances 90 percent or more of current, creditworthy invoice value and requires from 2 to 4 days turnaround on initial account setup. With more than $200 million in active committed lines of credit, Amerisource is among the largest independent finance companies in the nation. Amerisource tailors its offerings to the stage of customer company maturity (start-ups, growth, etc.) and offers specialized referral programs to banks.