Contact
10300 SW Greenburg Rd., Ste. 465
Portland, OR 97223

P: (855) 277-7895
F: (503)764-9760
W: www.doralhealthcarecarefinance.com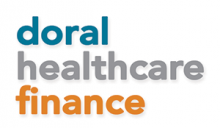 Summary
Doral Healthcare Finance specializes in providing asset-based working capital solutions for smaller middle-market healthcare companies and other service providers. Offerings are targeted at companies that would benefit from revolving lines of credit secured by insurance, government or contract accounts receivable.
The company targets hospitals, home health care agencies and long-term care facilities with annual revenues of $10 million to $200 million. Financing is structured in the form of revolving lines of credit. Doral lends money against Medicare, Medicaid, commercial and institutional accounts receivable.
Doral programs provide revolving lines of credit of $1 million to $20 million and advance rates of 85% up to 150 days. Recent fundings include facilities worth $1.5 million to about $5 million.